Select a car to make a reservation
The functioning of the Eco-carwash
Eco-carwash is one of the first companies to offer a waterless carwash. How does the dry clean work?

The use of bio ecological products for car cleanings is currently wide spread. Yet few companies offer a waterless cleaning for both the inside and outside of vehicles. Eco-carwash is one of the first to do so and hopes on seducing all of those who desire to contribute towards the effort of saving water. Some of our clients may at first be simply curious to try out how the dry cleaning of a car actually works. Once the effect of curiosity has passed, the quality and rapidity of the wash leads them to become adepts of the concept.
Concretely, our dry cleaning system is based on a technology that associates both high pressure washing and automatic gantry. Our own gantries are the fruit of many years of development. They allow an efficient, rapid and ecological carwash whilst preserving the bodywork and colour of your vehicle from micro cracks frequently generated by the use of brushes.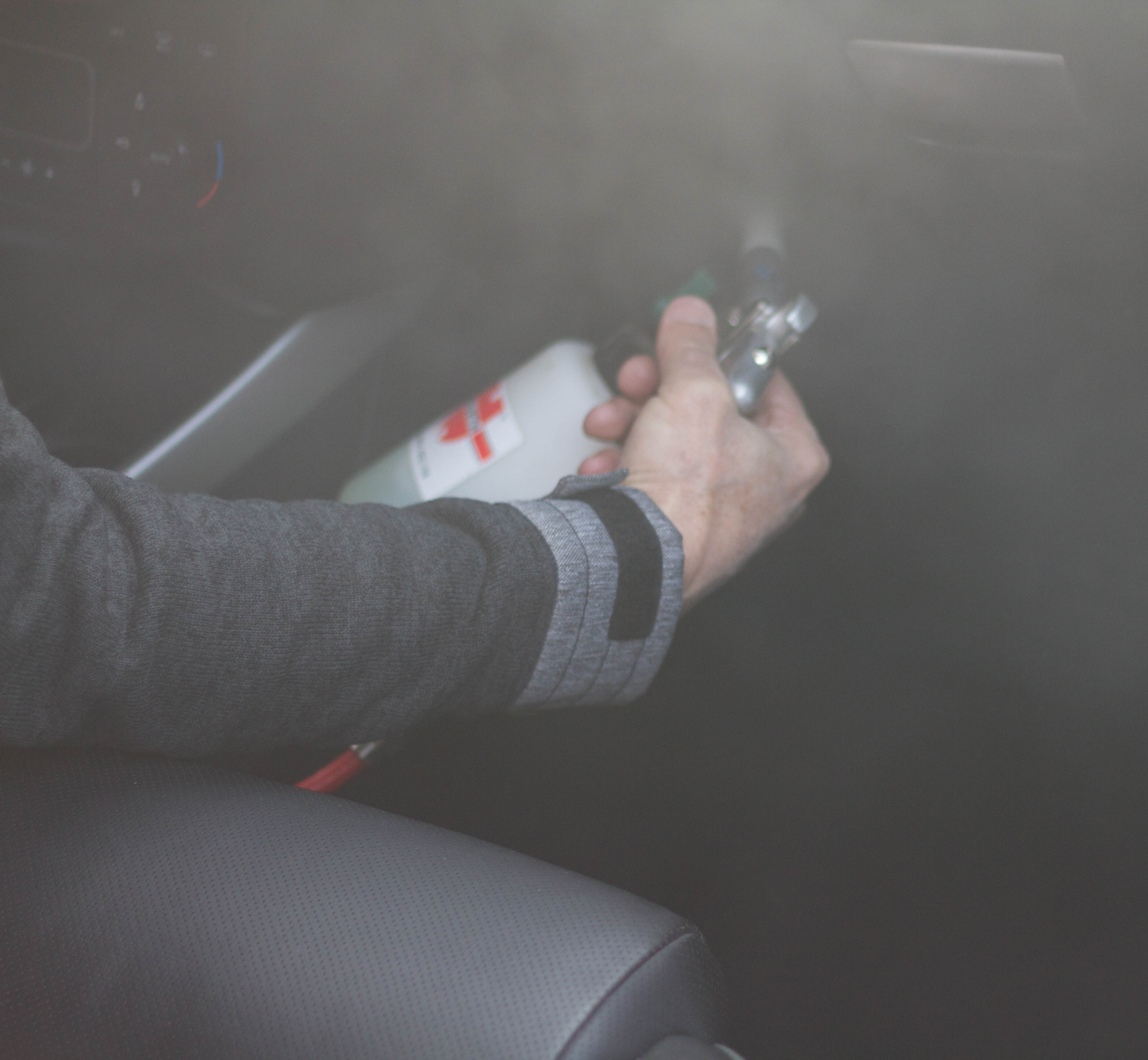 Our technology is destined for you whether you need to clean animal hairs from your car, to get rid of bad smells, or to polish. In order to benefit from the dry cleaning of either the inside or outside of your vehicle, simply reserve online to fix a rendez-vous with one of our cleaners. We propose three formulas of washing, each one adapted to the different needs of various vehicles, the Express program, the Essential program and the Extra program.